Vyoo Team
Founders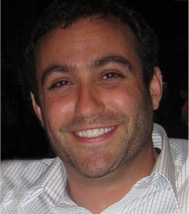 Marc Lefkowitz
Marc is a co-founder of Vyoo and a veteran of technology. He started his career working at a tech startup called Justarrive. He helped develop their core product during the first dotcom era and has had the startup bug ever since. After several years of coding at Justarrive and the Gap, Marc was determined to continue his education so that he could extend his skills beyond hacking away in a cube. Marc attended UC Berkeley's Haas Business School in '05 where he focused on entrepreneurship and international business. Marc spent his summer interning at Google but upon graduation - he was inspired to do his own thing. Thus, Marc joined forces with Rajiv to work on something they were both incredibly passionate about - Vyoo.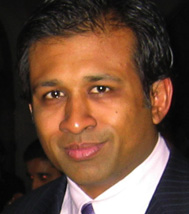 Rajiv Vaidyanathan
Rajiv is the other co-founder. He's also no stranger to technology, having spent 8 years at Intel before joining Marc at Haas. Rajiv is currently a management consultant where he focuses on corporate strategy for hi-tech and life sciences companies. Rajiv, like Marc, is an avid traveler and is passionate about increasing the efficiency of a user's online experience.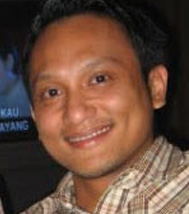 Fajar Budiprasetyo
Fajar is our tech guru. He's our CTO, our sysadmin, our developer. You name it. Fajar graduated with Computer Science from Ohio State University (Go Buckeyes!) and promptly began working on complex internal systems at the Gap. This is where he met and worked with Marc, spending late evenings and early mornings tinkering on mainframes and legacy systems, re-writing vendor code, and playing around with Unix scripting for fun. Fajar lives on the command line, always threatening to seal Marc in an endless loop. Fajar also runs his own development shop in Indonesia, http://www.skyeight.com, where he delivers world class development at Indonesian prices (yea, that's a sales pitch).
Psychologists
Lindsay Taylor
Lindsay Taylor was our first psychology hire. She took us on our word that we had an interesting idea and met with us to see if we could work out an approach to developing our product. Lindsay received her doctora in Social and Personality Psychology at UC Berkeley. She received her MA in Psychology from the UC Berkeley where she wrote a thesis on "Liking and Self-Disclosure in Computer-Mediated and Face-to-Face Interactions". Lindsay received her BA in Psychology from UNC Chapel Hill where she wrote her honors thesis on Internet communication. She's a psychology master!
Emily Impett
Emily is a postdoctoral fellow at UC Berkeley where she studies interpersonal relationships. She received her PhD and MA from UCLA, and has received numerous awards and honors for her studies on human relationships. She taught us a lot about how relationships work, making our jobs that much easier.
Algorithm
Mark Moulton
Mark is a pscyhometrician, a field unknown to many. To put it simply, he studies the intersection between psychology and statistics, deriving sense from nonsense. Mark's approach is unique in his field and his ability to develop multidimensional models makes my head spin. He has been developing the software that Vyoo is using for the past 15 years. It's pretty robust and, as Mark says, "eerily accurate". Eerie in a good way!